solar simulator
Concentrated Solar Simulator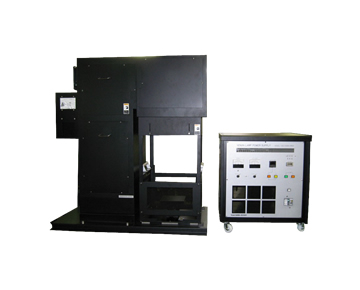 Solar simulator that irradiates with high irradiance using a special optical system. It can be used for measurement of concentrating solar cells and for exposure test. Produce parallel light type with high irradiance type, combined type with 1 SUN.

Irradiance 2 SUN ~ 1000 SUN or more (Irradiance andirradiation area will be designed according to your request)
Variable irradiance is possible (Irradiance canbe varied continuously or stepwise)
By using detachable condenser lens unit, it is possible tocombine a concentrating solar simulator and a highly parallel type 1 SUN solar simulator with one unit.
Model
Concentration type, high solar type
Irradiation area
We will respond to your request, please contact us.
Irradiation intensity
We will respond to your request, please contact us.
Performance
Class AAA for JIS C 8912, C 8933, IEC / EN.60904-9, ASTM – E 927 standards.

Spectral match: Class A
Temporal Instability: Class A
Non-unifomity of Irradiance : Class A
※ Performance at 1 SUN irradiation
JIS standard(JIS C8912,C8933)
| JIS Class | Class A | Class B | Class C |
| --- | --- | --- | --- |
| Non-unifomity of irradiance | ± 2% within | ± 3% within | ± 10% within |
| Temporal Instability: | ± 1% within | ± 3% within | ± 10% within |
| Spectral Match | 0.75-1.25 | 0.6-1.4 | 0.4-2.0 |
JIS C8912:結晶系太陽電池測定用ソーラシミュレータ
JIS C8933:アモルファス太陽電池測定用ソーラシミュレータ