UV exposure apparatus
Polarization exposure system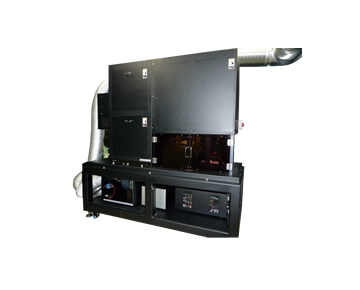 Mercury xenon lamp is used as a light source, and by using ultraviolet cold mirror and optical integrator, it selects only constant polarized light with excellent uniformity and irradiates it.
Irradiance light with a polarization extinction ratio of 50: 1 or more.
By installing high transmittance interference filter, irradiation wavelength can be selected.
Irradiation area · Irradiation strength responds to your request.
照度分布
±3%以内
照射面積
ご相談ください
照射強度
ご相談ください
照射分光特性
250nm~500nm(干渉フィルターにて波長選択可能)
偏光消光比
50:1以上(消光比=S波:P波 S波を使用)
(偏光度 98%以上)